Rio Baker (Lower)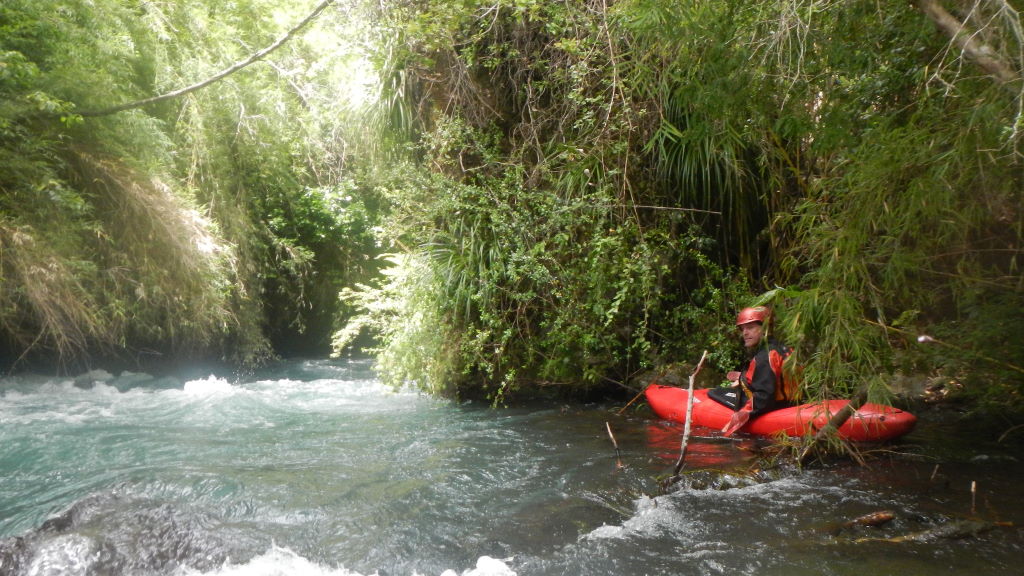 Following description was provided by former Sobek river guide Monty Becker
In contrast to the tumultuous whitewater upstream, the lower Baker is a beautiful, muy tranquilo, multi-day float through the heart of central Patagonia. The first descent of the river in 1983 by Francisco Valle and Luis Ortega was part of their epic, month-long circumnavigation of Campo de Heilo Norte by raft, motorized launch, and ultimately, foot.
In 1992, Sobek spent five days floating the river after bailing out on the upper run. They reported sublime scenery, numerous condor sightings, and warm hospitality from the nearby farmers. This region of Chile was ravaged by ill-advised, government-sponsored forest fires in the early part of the 20th century to create sheep and cattle grazing habitat. Unfortunately, much of the land remains deforested to this day.
Put in 5 km north of Cochrane at Balsa Baker elevation 90 meters. Twenty kilometers downstream the Río de la Colonia enters the Baker from the west. The valley is shadowed by numerous 2000 m peaks including Cerro Puño (2233 m) to the north and Cerro Trunco (2103 m) to the south. Another 25 kilometers downstream, the Río de los Ñadis joins the Baker from the east. Peaks in this drainage range from 2000-2300 m-high. Ten more kilometers lead to a short, narrow gorge with the last drop requiring a 500 m portage on a good trail on river left. Below the portage, the Río Ventisquero enters the Baker 10 km downstream enlarging the river to half a kilometer wide. You can see evidence of substantial clearing of the rainforest for agricultural pursuits. Upon rounding the ice pack, the countryside changes from a comfortable arid setting to a much wetter environment as the river makes its final push west to the coast and the frontier town of Tortel.
On the approach to Tortel, stay to the left when the channel braids around a large island. Take out at the Tortel airstrip and either hike twenty minutes to town or hire a boat taxi. Here the elevation is basically 0 as you have reached the ocean. A recently completed road that links to the Carretera Austral provides access back to Cochrane and it is possible to hitch a ride with private vehicle or the occasional public transportation. An evening in Tortel, however, is well advised. This fishing hamlet is definitely at "the end of road" and only recently with completion of the road is more easily accessible to catch a glimpse of its unique history and character. Built completely on palafillos , or wooden stilts made of locally harvested Cipress, this small fishing/logging hamlet is interlinked by over 20 km of boardwalks.
Topo maps of entire journey are: Cochrane • Valle Chacabuco, Lago Chacabuco, Los Ñadis, Lago Vargas, Caleta, Puerto Alegre, Caleta Tortel)
This 5-7 day trip is 133 km in length with average gradient of .67 mpk or 3-1/2 FPM. With flows exceeding 40,000 CFS there is plenty of current interspersed with flatwater.
Other nearby rivers include Pascua, Bravo, Chacabuco and upper Baker