Rio Bonito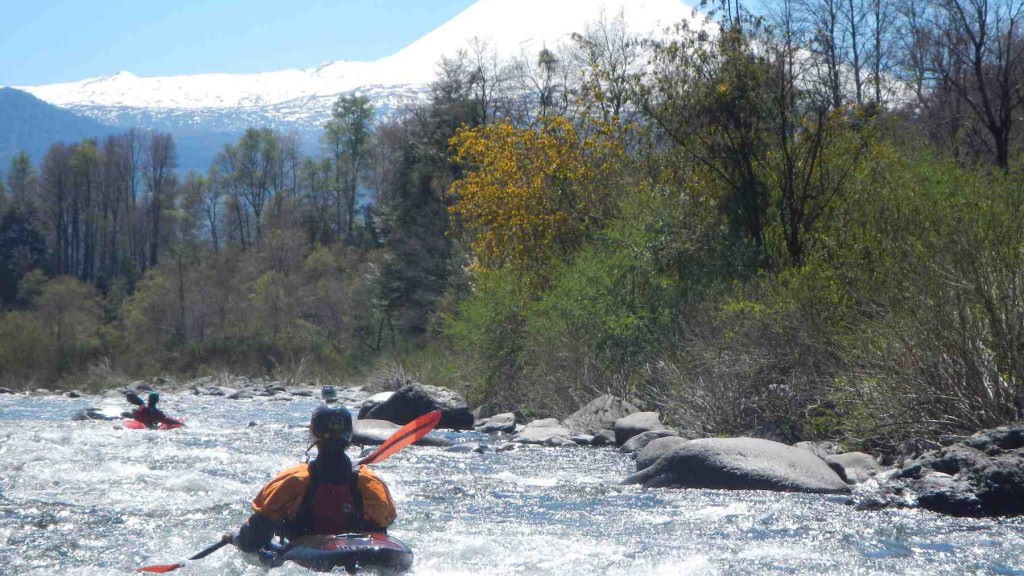 The Rio Bonito is a new classic in Chilean creek boating. Although short, the river packs a hell of a punch in its 2 km canyon. The river is born at the base of Cerro Puntiagudo (2190 meters) and flows into Lago Rupanco.

Typical drop on Rio Bonito
The water is crystal clear and the bedrock channel makes for some classic drops.
To reach the put in exit Ruta 5 at Osorno and go 47 km to Entre Lagos. Here head south on road currently being paved for 25 km. turn left on gravel road and 25 km to shores of Lago Rupanco. Pass thru town of Piedras Negras and in 2 km cross Puente Bonito. Go 5.5 KM to Islote and here turn right. In 4.4 km turn right (just before Puente Frutillar) and go 400 meters to swinging bridge over the river. This is the takeout at GPS coordinates 40°54'52.89″S and 72°24'37.72″W. The altitude is 250 meters.

Put in under the bridge
To reach put in return back 400 meters and turn right. Cross over Puente Frutillar and proceed 2 km to the bridge over the Bonito.

Take out bridge
The river starts out calm but quickly walls up in a rain forest covered canyon. Drops come in quick progression and require careful scouting on the fishing trails. Portaging is possible but a pain in the ass. Towards the end of the canyon there a landslide has created a junky rapid.
On our Jan 22, 2011 first descent we had a flow of about 150 CFS which was on the low side but runnable. Another 100 CFS would make run optimal and my guess is that November/December is time to have guaranteed good flows or after heavy summer rains.

Puntiagudo view on way to the river
Topo map of area is called Cerro Puntiagudo IGM 035
Absolutely huge fish lurk in the pools so bring a rod and your A game.
Oher nearby rivers include Gol Gol, Petrohue and Pilmaiquen