Rio Cachapoal (Lower)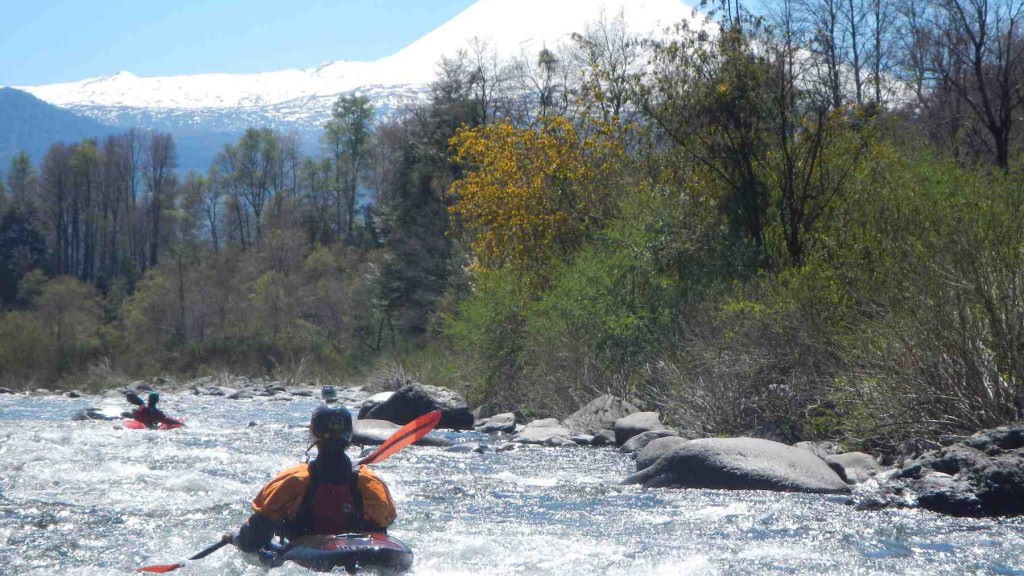 The lower Cachapoal flows into the Coya industrial zone. None of the rapids are very difficult, and all are boat-scoutable from eddies. Beware of a collapsed bridge on river left approximately 1 km upstream from the take-out. Because of all the dams. Diversions and mining activity the river does not live up to the standards of other Chilean Rivers.
The Cachapoal valley was the southern terminus of the far-flung Inca empire that extended north into Colombia. Thwarted by the Mapuche's staunch opposition, the Inca invaders were unable to penetrate further south. They retreated from Chile soon after Pizarro's invasion of Peru in 1521.
From Rancagua, 87 km south of Santiago, drive east 22 km on the paved Carretera el Cobre to Coya. After passing through this eyesore, continue 12 km upstream on the north side of the river to the put-in at 880 meters which is also 3 km below the Central Sauzal. Do not put in at Central Pangal because of the construction debris and a lethal, low-head concrete bridge 3 km downstream. Take out a few kilometers below the Pangal-Cachapoal confluence at Central Sauzal elevation 660 meters, an ENDESA hydroelectric project in Coya. An obscure road in the center of town provides access to the dam.
This 8.5 km long class 3+/4- run is runnable is spring summer and fall with minimum flows being 1500 CFS. Average gradient is 14 mpk or 75 FPM.
Topo map titled Sewell, Rancagua