Rio Cato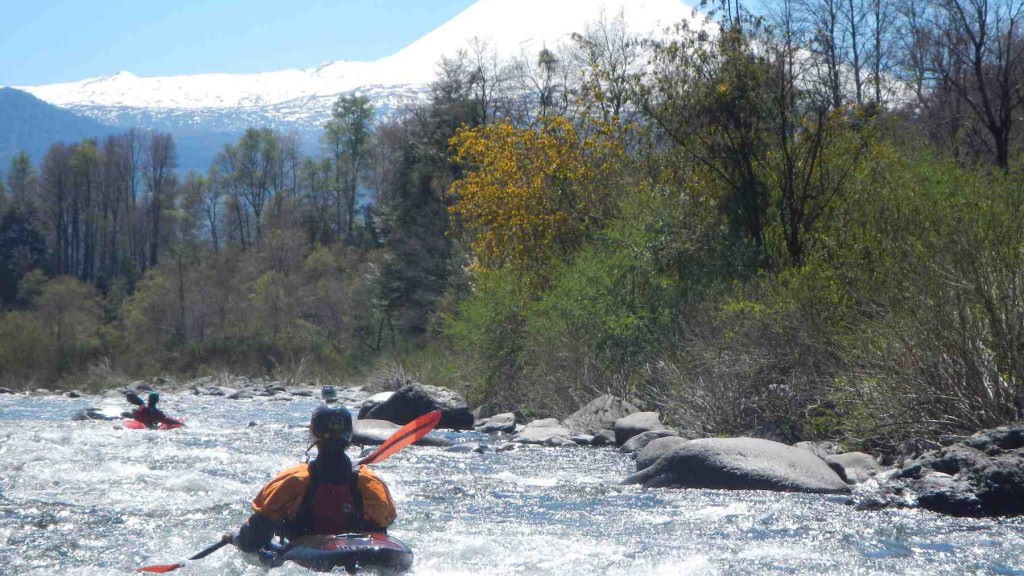 The Rio Cato is mellow, class 3, low elevation drainage in Chile´s south central Andes located immediately to the south of it´s more famous neighbor the Rio Ñuble. The beautiful valley makes up for the lack of challenging whitewater and boat hiking is the only means to get up the river.
To arrive from Chillan take the paved road northeast to Coihueco then follow the road to Ñiblinto crossing the Cato bridge en route. In the town of Bustamante head east up the dirt road alongside the Rio Cato. Along the way there are several nice campsites and swim holes. After 17 KM you come to a bridge over a tight canyon on the the river.This is the takeout From here you have to jump a gate, shoulder your boat, and head upriver. River left is more flat so a better choice but an old logging road on river right is also an option.

Hiking in to the Cato
Put in at 520 meters elevation and takeout at 390…Run is 5.5 km in length and drops an average of 24 m/km or 120 FPM. On our November 1st run we had a scratchy flow of 250 CFS..Optimal flow would be 500 CFS or more and those levels would be found in winter months to mid October. In the summer months the river is almost dry.

Topo map of Cato River<
youtube video just under 2 minutes..Shot just before sunset
The GPS coordinates of the takeout bridge are 36.630467° south latitude and
71.635102° longitude. topo map from IGM is titled San Fabian de Alico F-102
A cool little detail is that the bridges over the Cato and the Ñiblinto on the Coihueco-Bustamante road are only 250 meters apart so that the water levels of both can be checked almost simultaneously.
Other nearby rivers include Ñuble, Las Truchas, Ñiblinto, Chillan and Renegado