Rio Cisnes (Upper)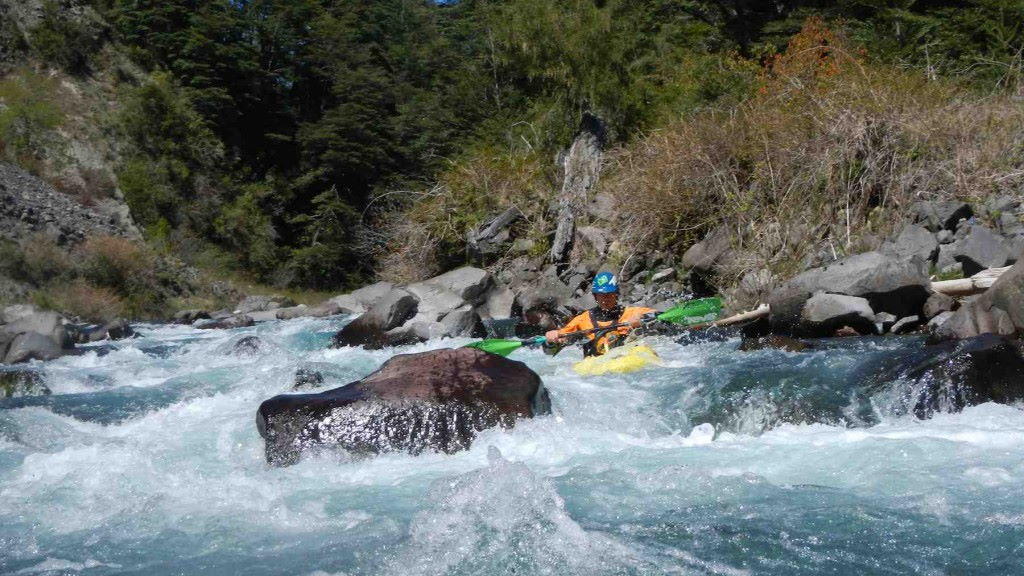 Don't be fooled by the low average gradient on the upper Cisnes. Its citadel rock walls reverberate with the roar of great whitewater rising from the abyss. Located east of the Carretera Austral, this precipitous canyon forms the southeastern boundary of Parque Nacional Queulat. Although off the beaten, dusty track, the magnificence of this canyon makes the added time and effort to reach it worthwhile.
Rapids of little consequence make up the first half of the trip. Below the confluence with Estero Quemas, an inviting, narrow side canyon from the north, the river begins to flex its muscles. Numerous scouts are required at blind horizon lines created by boulders polished white by millennia of rushing waters. As the gradient steepens, a portage or two may be prudent depending on the water level, although all the drops have been run. High water runs would be sketchy due to the presence of sieves, undercuts, and one unportagable rapid. In case of an accident, bailout possibilities in the gorge are arduous, if not impossible.
From Villa Amengual near Cisnes Medio, 288 km south of Chaitén on the Carretera Austral, drive east approximately 20 km on X-25 towards La Tapera and the Argentine border. Finding the arbitrary put-in and take-out requires your attention to the topography. After ascending a few switchbacks, look down at the end of the canyon. Take out shortly downstream from here (elevation 430 meters) by hiking up to the road. Put in 12 km upstream from this point at a pullout on the left (elevation 310 meters), where the road descends close to river level. Vehicle traffic is sparse in this region, so be prepared to "hoof it" on the shuttle.
Fishing is absolute amazing and you can see the fish in pools below you as you boat.
This 12 km class IV+•V- stretch is best run at early and mid summer flows of  300 to 700 CFS with average gradient of  10 mpk or 50 fpm
Topo map titled Laguna Las Quemas