Rio Huichahue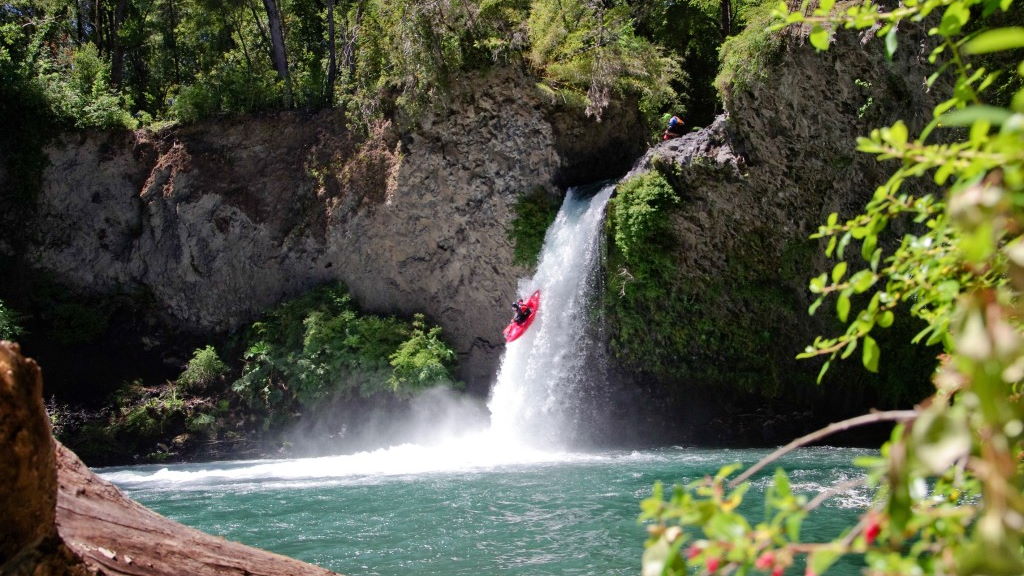 When the winter rains hit Chile there are a ton of rivers to kayak that are dry in the summer months…One of these is the Huichahue

Ben May Rio Huichahue
Located in the 9th region of the Araucania, the river flows out of the Cordillera Melo just west of the Llaima Volcano. It is a relatively low elevation drainage and only runnable after extensive rainfall so most likely to have juice from June to September.
Huichahue, pronounced Wee-Chaw-Wee, is a Mapuche word meaning Pull of the river´s current
The river is a 1.5 hour drive from Pucon via good roads near the town of Cunco. To reach the takeout from Pucon follow the road to villarrica then turn north on the recently paved Ruta Inter Lagos for 12 KM to Pedregoso. After crossing the bridge continue 18 km north on gravel road and at T instersection go left on paved road for 8 KM to Los Laureles. Turn right and pass through town and on other side take first paved road to the right towards Cunco. 1.2 KM after reaching an intersection turn left at sign that says Faja 6000. Go 5.2 km to the swinging bridge Puente Huichahue
To reach the put in return the 5.2 KM to paved road and turn left (east) towards Cunco. Zero out your odomter at this point and it is just over 5 km to outskirts of Cunco. Continue through town following signs for Melipeuco and when odomoter says 6.1 km turn left on Baquedano which turns to gravel and starts to climb to the North. When odometer is at 11.1 you come to a junction with faja 2000 and go right. At 17.4 km you reach Puente Huichahue and the put in. The river should look very full in order to have a good run. (See foto=
The river is continuous whitewater from start to finish with not a hint of flatwater,. There are no portages and only one spot where Ben May and myself had to get out of our boats to find a line on our June 1, 2012 first descent. At the put in we had an estimated 400 CFS and by the end of the run the river had doubled in flow to around 800 CFS mostly from the additional tributary Rio Calbuco. The river is remarkably free of wood. Basically class 3+ with perhaps one class 4 rapid.
GPS coordinates:
Put in 38.861, 72.031 545 meters elevation
Takeout 38.888 lat 72.083 long 370 meters elevation
175 meter elevation drop in 6 km or average 29 m/km or 145 FPM
Other nearby rivers include Codihue, Calbuco, Quepe, Truful Truful, Curaco, Alpehue, Curacalco, Queupude,
Useful topo map titled Cucno G-084