Río Machín (Upper)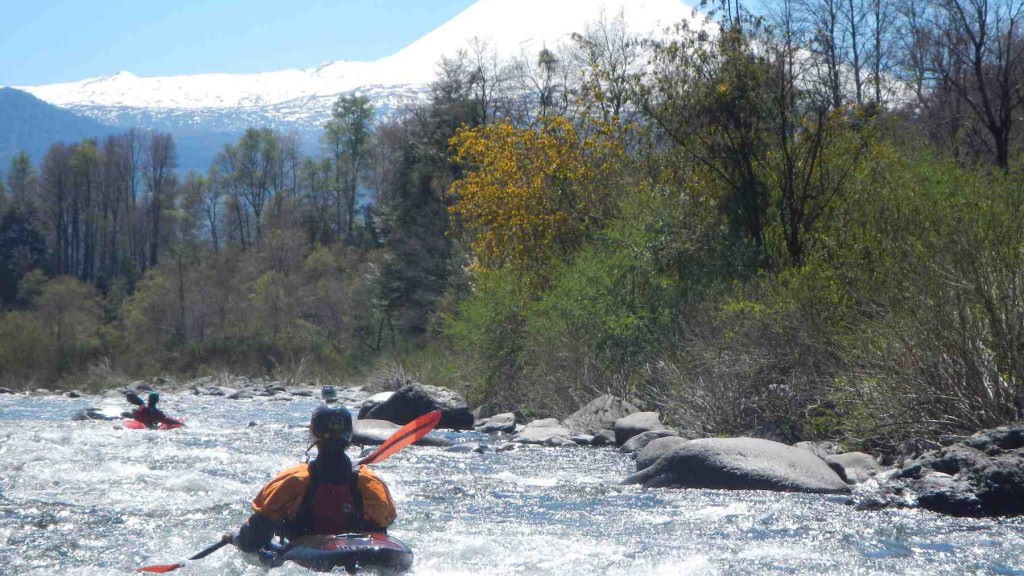 The best stretch of boating on the upper Maichín consists of a section of a class III-IV rapids above Puente Basas. Approximately 1 km below the put-in, the river flows through a 1.5 km long-columnar basalt gorge. The drops are straightforward and boat scoutable from eddies. The cold, clear river flows through a bucolic countryside of small farms, well-grazed hillsides, and araucaria trees standing sentinel over the valley floor. Most of the river can be seen from the road while driving up.
From Curarrehue, 32 km east of Pucón, drive upstream past the lower run 36 km to Puente Basas Chico, the put-in at 745 meters elevation. Walk upstream 25 m from the bridge on river left to access the river. Beware of a dangerous strainer directly below the bridge. Take out 6.5 km down the road at Puente Maichín elevation 645 meters
Topo map is Reigolil. Nearby rivers include Lower Machin, Solipulli, Rio Blanco de Caburgua, and the Puesco section of Trancura. River can be run in winter and spring months with flows approaching 1000 CFS or early summer when flows drop to 400 CFS minimum before getting to low. Average drop is 80 FPM.