Rio Niblinto de Malleco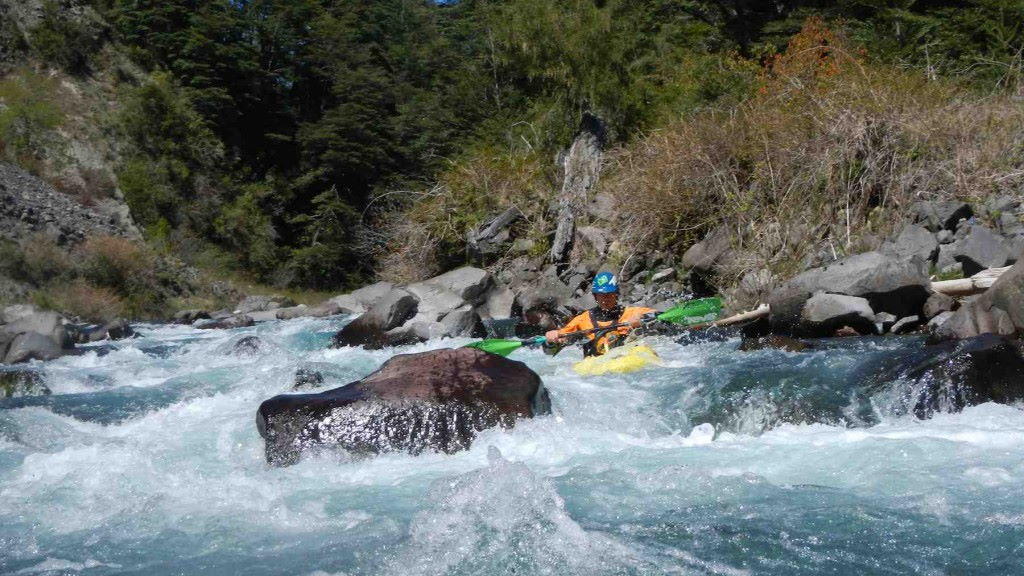 This class 2-3 tributary of the Malleco is best run after massive rainfall or in the high water winter months of July-August. It is a small volume river with crystal clear water flowing out of the Reserva Nacional Malleco in Chile's 9th region. Ideal flows are anything above 10 cubic meters per second (300 CFS) The hills surrounding the river have been heavily logged but the river corridor itself has native forest and verdant vegetation.
To reach the takeout leave Ruta 5 at Collipulli and follow paved road 9.7 KM through Curaco. Continue another 31.7 KM until end of pavement and turn right. Go 17.2 KM on gravel road to Puente Niblinto. This is takeout at 575 meters elevation. Cross bridge and turn right for another 7.1 KM and put-in at Puente Centenario which is at Park headquarters. Average gradient on this section is 15 m/km or 75 FPM.
There are some nice campsites along river. Topo map of area is title Laguna Malleco 051. Nearby hot springs at Termas Tolhuaca are worth a visit. Other rivers in the area are Malleco, Dillo, Renaico, Amargo, Cautin, Captren, and Blanco del Sur