Río Simpson (Cajón de Farrellones)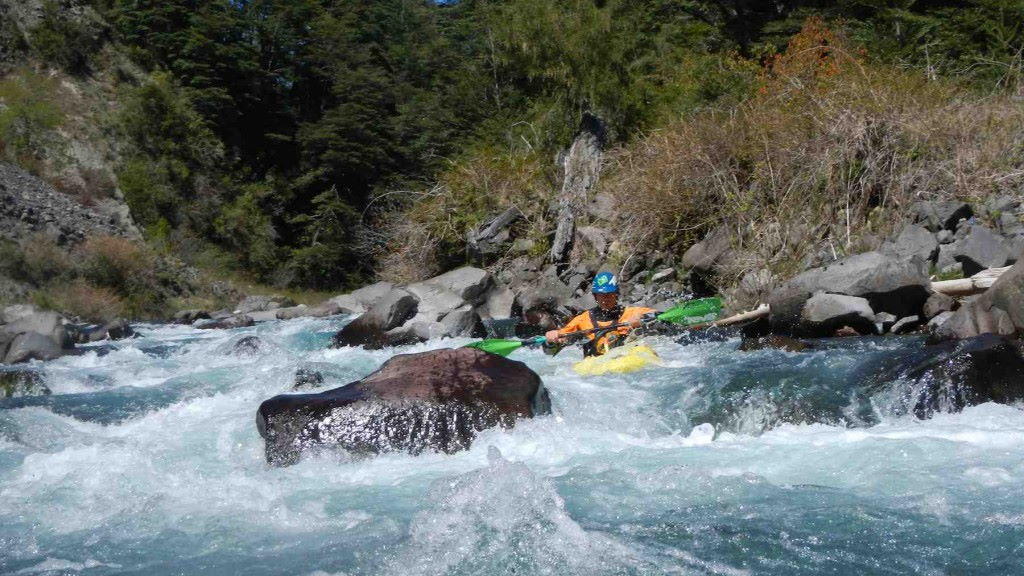 Cajón de Farellones is a good run flowing through Reserva Nacional Río Simpson. This section courses through a secluded canyon featuring some occasional pool-drop rapids and playful holes between all the of flatwater. More class II-III rapids lie upstream of the put-in, with access from a bridge on the road to the Coihaique airport.
The accessible section of the park, named after Chilean naval officer Enrique Simpson who produced the first maps of the Aisén region in the early 1870s, features impressive roadside vistas from the valley floor.
From Coihaique (Tehuelche for 'landscape of lakes'), 82 km east of Puerto Aisén, drive a few kilometers west of the city to the put-in at Puente La Pasarela, elevation 224 meters, approximately 200 m downstream from Puente Coihaique #3. Drive 13 km downstream around the gorge passing through a tunnel en route to the take-out at Puente El Moro elevation 140 meters. Park your car at the locked gate adjacent to the bridge and walk down to the river.
To be safe, don't swallow any water. A sewage treatment plant lies upstream of the put-in.
This gentle class II•III, 14 km stretch is best run in spring and early summer with flows over 1000 CFS. The average gradient is 32 FPM
Topo maps titled Coihaique, Río Correntoso