Rio Sollipulli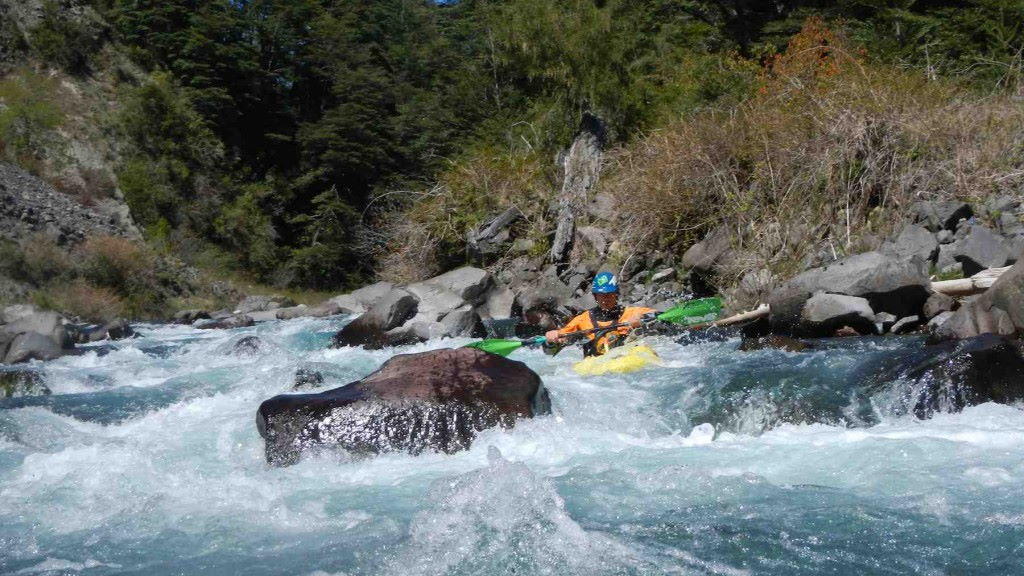 Flowing off of the permanent snow fields of Sollipulli is an ice cold tributary of the upper Maichin. It is short, not very difficult but incredibly beautiful. I ran this with Zack "Del Sapo" Cowen in early December 2004
I would not go out of way to run this river but given its simple logistics if you are in the area it is worth putting in.
From Reigolil it is 5.3 km west to the wooden takeout bridge over the river. Here the elevation is 921 meters.
To reach the put in continue west 2.2 KM to small tributary. Put in here at 961 meters and scrape your way past an Aruacaria tree to confluence with main branch. Here you enter a canyon and float thru crystal clear water to the takeout. GPS coordinates are 39 degree 4.035 minutes latitude and 71 degrees 30.91 minutes longitude.
Easy shuttle to walk or run or bike. It is about 2-1/4 hours from Pucon and good to mix in with runs on Maichin. Follow international road from Pucon to Curarrehue then up past Reigolil.