Rio Teno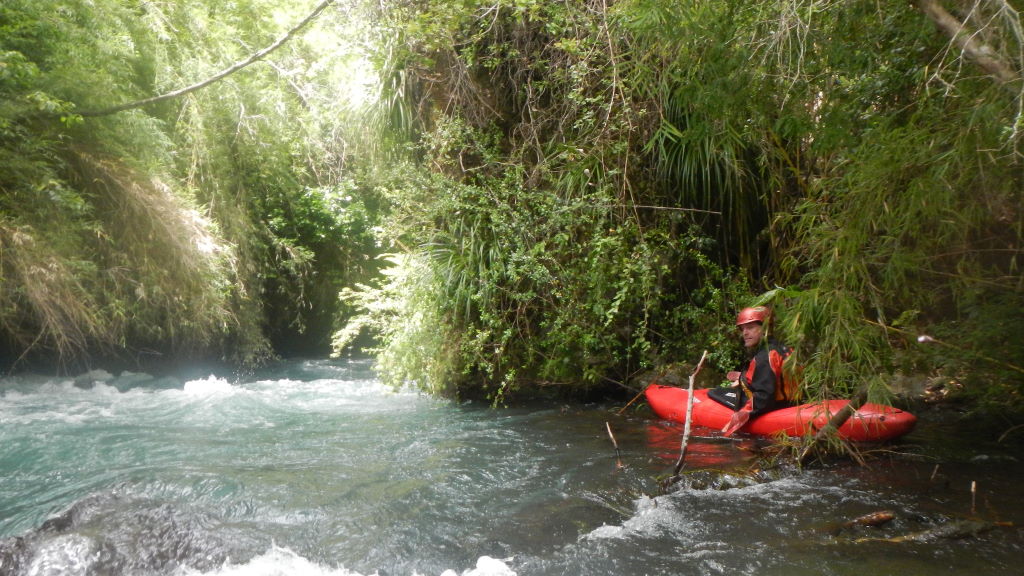 Like a cement truck, the Teno's cold, gray torrent churns through a short, sheer-walled canyon 22 km above Los Queñes. This mini-gorge sharply contrasts with the glacially-carved valley above and below it. Virtually the entire run is visible from the road that parallels the river.
Portage around an ugly combination of sieves, logs, and a road culvert 2.5 km into the run. Below the portage, the gradient eases up for a few kilometers. After passing a gauging station, you will have to scout an impressive 500 m-long set of cataracts. The whitewater soon reverts to rock-garden class III-IV rapids down to Los Queñes. Lacking definition and eddies at high water, the river turns into a swift, roller coaster ride with good surfing waves. For more hit-and-run surfing, continue below the confluence of the Río Claro, where the river doubles in volume.
From a couple of kilometers north of Curicó, 191 km south of Santiago, turn off the Pan American highway and drive east 46 km through Romeral to Los Queñes. After cruising through town and the Carabinero checkpoint, continue 25 km upstream and put in along the road above the whitewater. At elevation 1150 meters Take out in Los Queñes 675 meters  or anywhere else above or below the town.
The 25 KM stretch is mostly class3-4 but also has some 5+ and portages. Ideally flows occur in spring/summer with a braod range of 500 to 3000 CFS.