Rio Turbio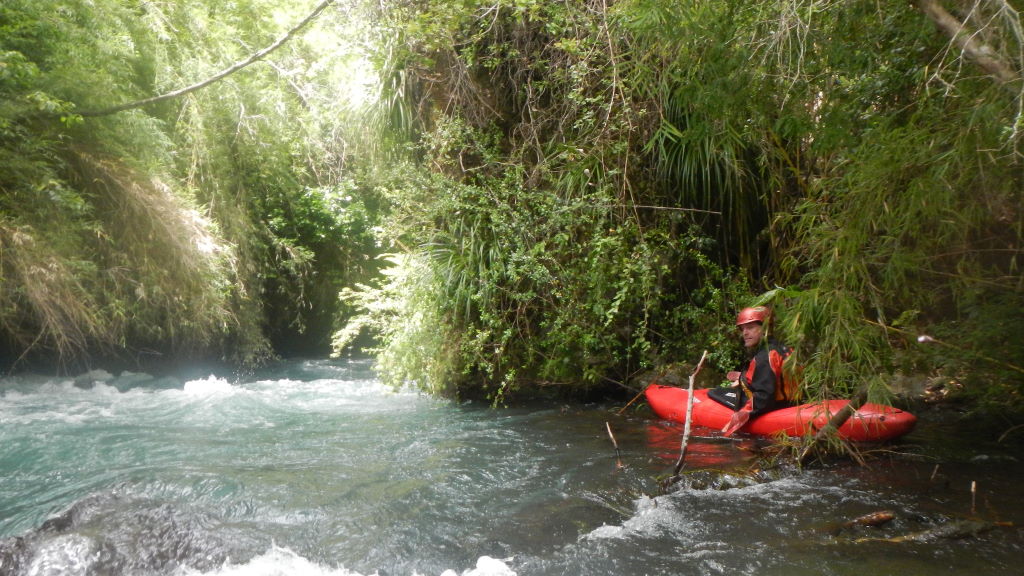 The Rio Turbio is one of the Pucon areas spingtime gems. It is only minutes from town and provides action packed excitement.
To reach the river take the main road east leading out of town. Soon after you the eastern part of the airport and its runways you will come to a bridge over the river. this can be used as a lower takeout but the action lies upstream.
To reach the put in return a few hundred meters towards Pucon and turn left at a sign that says Cerduo with a picture of a horse. follow this dusty gravel road until you come to the main river again. Do not take the bridge over the river but instead follow the river upstream on river left until you come to another bridge. This is a good alternative takeout. Cross this bridge and stay on the road. when it forks follow the turn to the right. This will take you back down to another bridge over the river. If there is not enought water to boat at this point you should abort your mission but from this point you are close to the put in so a hike is a highly rewarding experience as it is a real cool zone.
As you cross this final bridge vere to the left and either walk or drive (4 wheel with high clearance is needed). you wills tart to pass through thick yellow Retama bushes. You will come to a nice gate but that is private property. stay on the poor track along river left and advance approximately 1-1/2 KM until you reahc some un-runnable whitewater.
What is unique about this river is that one side of the river bank is Volcanic basalt and the other side is granite. There are several drops waterfalls including two 5 meter and one approx 7 meter falls. Lots of slide type boogie water exists in between.
If after heavy rains you are lucky enough to catch this run make sure you bring a camera. Friends with or without boats can easily walk beside you and take pictures.
Kurt Casey