Rio Ventisqueros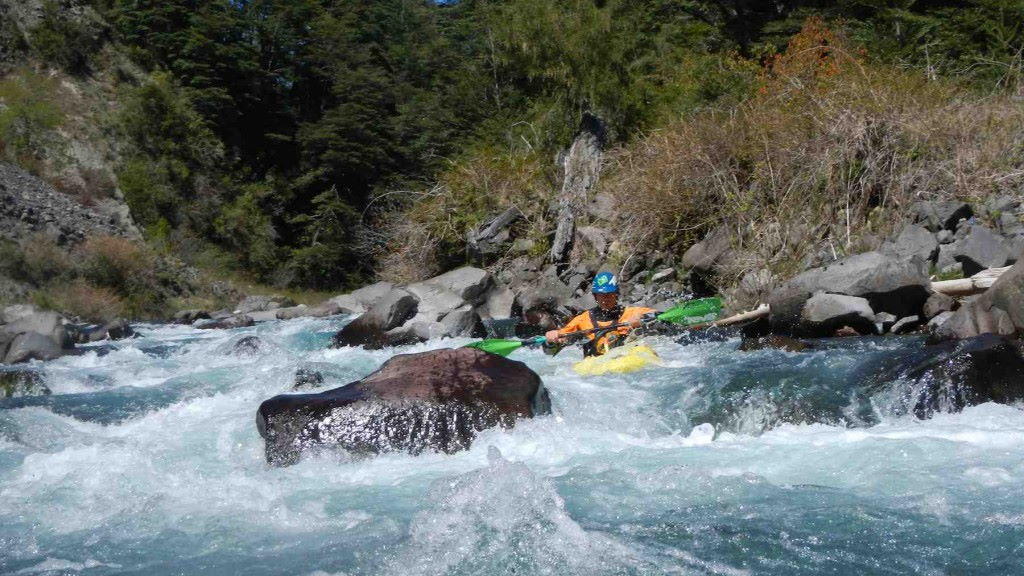 The Ventisqueros is a seldom run glacial torrent born on a spectacular hanging glacier in Parque Nacional Quelat about 220 KM south of the town of Futaleufu in Chile's XI Region. It is an attractive option to break up the long grueling drive for those traveling from Futaleufu south to the Rio Baker. It's gray, ice cold waters are peppered with a continuous array of class 5 drops that begin to back off as one approaches the takeout.
Source of Ventisqueros River just upstream of put in
Directions: the river is located 200 km north of Coyhaique and 22KM south of Puyuhuapi. Turn off of the Caraterra Austral and go 2.5 KM to CONAF park gate. Entrance fee is required. From camping/parking area follow trail to a swinging bridge over the river. Continue to walk up the river and the higher you get the more difficult is the whitewater on the river. The source of the river is a lake formed at base of the massive hanging glacier.
To reach the put-in return to Careterra Austral and turn north for a few KM to the takeout bridge at Puente Ventisqueros. Elevation here is close to 0 as the rivers exit to the ocean is just to the west.
The river is located in a relatively isolated area but other nearby rivers include the Cisnes and Figueroa and Mañihuales